Latest news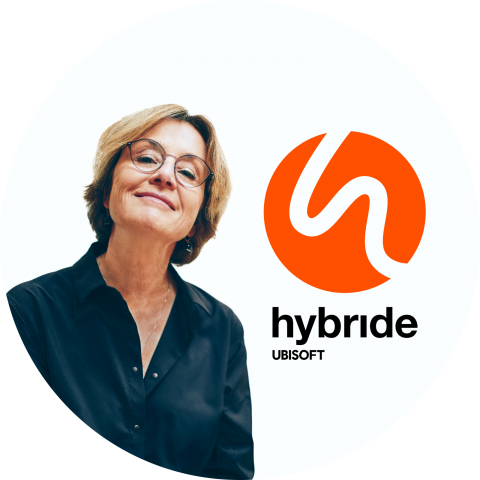 Sylvie Talbot, founding member of Hybride is stepping down as Director of Communications
After 30 years with Hybride, Sylvie Talbot announced on December 31 that she was stepping down from her position as Director of Communications.
A member of the studio's founding team, the group's artist began her career at Hybride as a graphic designer and creative director. Her expertise in artistic creation, has lead her to progressively take charge of Hybride's corporate image and eventually take the helm of the company's overall communication activities.
A true team player and guardian of Hybride's brand image, she has always prioritized adapting the company's messaging during its 30 years of existence by sharing her passion for innovation and creativity.
She has also always been very involved in corporate philanthropy, community and volunteer activities, large and small.
She is stepping down from her position today, leaving a wonderful legacy that will allow the company to continue to push the limits of the industry of which Hybride is the pioneer in Quebec.
"The time has come for me to turn this page in my professional life and it is with immense pride that I leave this great company in which I have been involved for 30 years, my head and heart filled with wonderful memories. The studio, nestled in the heart of the Laurentians, has become a key player in the world of visual effects and I will always be proud of Hybride's contribution to the growth of the VFX industry. I would like to thank all my collaborators who've accompanied me on this exciting adventure and who've helped make Hybride the exclusive company it has become. I wish all the best and countless future successes to all my colleagues and friends at Hybride and Ubisoft. "