Latest news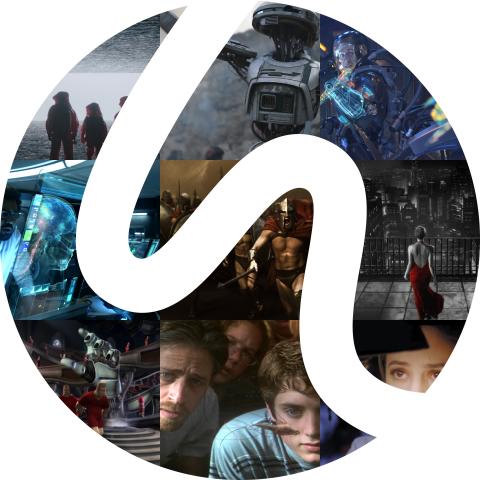 Hybride Technologies: 30 years of astounding visual effects
The pioneer of visual effects in Quebec remains true to its mission and values.
Now in its 30th year, Hybride Technologies, the first digital visual effects studio in Quebec and a division of Ubisoft, is distinguished by its longevity and its ability to evolve in a dynamic industry.
A recent example: in the middle of the pandemic (while working remotely!), its team of specialists delivered an impressive total of 883 VFX shots for the second season of The Mandalorian, the popular Disney+ series produced by Lucasfilm. To date, it is the largest amount of visual effects produced by the company for a Disney project.
"It is an incredible achievement" proudly claims Michel Murdock, one of Hybride's four co-founders, who became its latest president in January, succeeding Pierre Raymond, who remains associated with the business as ambassador and senior advisor. The studio's work was also recognized on September 12 in Los Angeles when Hybride won, alongside visual effects giant Industrial Light & Magic (ILM), the Emmy for Outstanding Special Visual Effects In A Season Or A Movie.
Partnering with Hollywood studios
Hybride has an enviable reputation in the visual effects market, which has helped to make it a repeat contributor to several Hollywood megaproductions over three decades. Its first collaboration with ILM goes back to 2013 (with Guillermo del Toro's Pacific Rim) and the studio has been involved in 18 productions since then, including the last five of the Star Wars franchise. Among Hybride's many contributions to Hollywood cinema are notably the four films of the Spy Kids series, 300, Avatar, Hunger Games, Sin City and Jurassic World. Its expertise was also profitably used in several Québec films produced by Denys Arcand, Denis Villeneuve, Charles Binamé, Luc Dionne, Benoit Pilon and Jean-François Pouliot. Major American television series are also part of its credits, such as The Mandalorian, Tom Clancy's Jack Ryan, Watchmen as well as European productions such as Marie-Antoinette and Napoléon, thus exporting Hybride's talent to Europe.
Lasting values passed on
Despite the numerous awards, the hiring challenges, the rapid evolution of the industry and an uninterrupted growth (its order book is full until 2023 and its staff has grown by 30% since January), the company's values remain what they were 30 years ago. Excellence, creativity, partnership, transparency, humanity are at the very foundation of Hybride's DNA. "We are known for our strong staff retention", states Michel Murdock. The explanation? "Team spirit, respect, strong bonds and loyalty. It is a great joy to see the newcomers embrace our values, set 30 years ago, and defend them with pride and conviction."
A new structure to help grow even more
In the context of his new mandate, the incoming president has the support of three vice-presidents with well-defined responsibilities. Objective: Consolidate a thirty-year winning formula. "I've chosen three pillars of the industry to manage Hybride with me:  Mathieu Boucher, Thierry Delattre and Joseph Kasparian, respectively handling Operations, Production and Creativity", explains Michel Murdock. This new management team brings a dynamic mix of new energy and incomparable experience."
Two studios, one team
n the context of growth Hybride, whose head office is at Piedmont, in the Laurentians, decided to open an office in Montreal in 2016, giving it access to a wider talent pool in the city, which today has become one of the world's VFX hubs. Remote working resulted in consolidated teams, a situation which proved beneficial as much for production as for team spirit!
A promising future
To write the next pages of its story and ensure its growth and continued existence, Hybride has more than considerable strengths: the support of Ubisoft, a world leader in the creation of video games, allowing exchanges of knowledge, technologies and opportunities; a solid, experienced team always capable of renewal; super-meticulous and well-organized project management capabilities which adjust resources perfectly according to project; and finally human and well-ingrained business values supporting the conviction that working-life quality is a warranty of best product quality.  
A more than prosperous industry
The growth of this industry should continue, according to the forecasts of The Quebec Film and Television Council (QFTC). Between now and 2023, the Council expects a marked growth in Quebec, with economic benefits growing from $390 million to $750 million.  "It is no surprise that Montreal is one of the great creative centres of our industry", concludes Michel Murdock "We take particular pride in having been a pioneer in this industry."