Latest news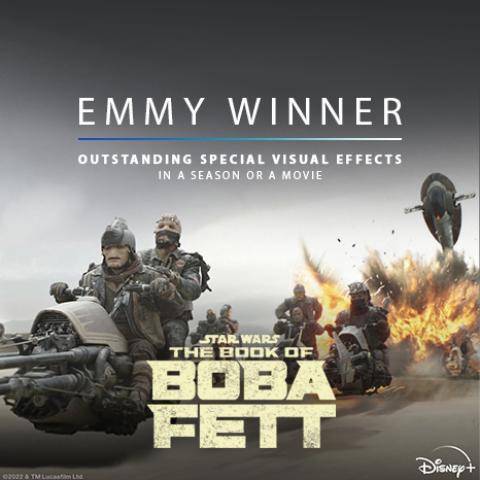 "The Book of Boba Fett" wins the Emmy for Best Visual Effects
CONGRATULATIONS TEAM!  Last Sunday, September 4th, The Book of Boba Fett won the Emmy for Outstanding Special Visual Effects in a Season or a Movie.

Hybride had a substantial role to play in this collective success as we contributed to all episodes of the series for a total of 1081 shots. This represents the largest number of effects produced by the studio on a Disney project to date.

A HUGE congratulations to the entire Hybride team. This award is another proof of the excellence of our work which ranks among the world's elite in VFX. A well deserved recognition!